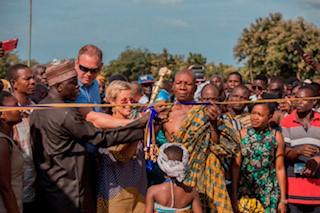 In November of 2016, Robyn returned to Ghana and met with the Chief of the village to ask if they would be interested in working with us to build a school and establish a health post. He immediately took her to an area that they had desired to build these facilities since the village came into existence over 50 years ago. However, they simply did not have the resources or outside help. Robyn returned to the States, and along with her husband, started fundraising. She was able to return to Ghana in February of 2017, when they broke ground on the school as well as a smaller building for the health post. The school was finished in 2017; however, due to the remote location, housing for teachers was needed as the travel to and from the village each day would be too far for some. Since the health post building shell was nearly completed, but nothing yet with the interior, Isaac's Dream elected to finish this building as housing for teachers so the school, named Prosperity Academy, could open. The school was built by a Ghanaian contractor and designed to resemble a typical school in the area. The contractor employed primarily men from the village as well as those from surrounding villages that would ultimately use the school. This was deemed important as it put money into the local economy. In the Summer of 2018, just over 60 children registered for Prosperity Academy (grades K-6). Within a week, this number grew to 92. By the end of year one, enrollment was just shy of 150 students. In addition, Prosperity Academy received full accreditation from the Ghana Education Service. For the 2019-2020 academic year, 7th and 8th grades were added to the school, along with more teachers. There are currently over 200 students. A satellite school has been added. New teacher housing has been built. And, although located in Ahiavekope Village, the school is reaching students in several other villages; some students are even walking significant distances to get an education. 
 S
tudent housing is being built to host students from other villages that are too far to travel to and from daily.
In 2019, Isaac's Dream dug its first well, added latrines outside the school, and built a canteen structure for the kids to each lunch outside of the school. An irrigation system is being put in place so the village can plant a community garden and be able to water it during the dry season. The medical clinic is coming in 2023!
Prosperity Academy Grand Opening
Here is a video from the Prosperity Academy Grand Opening Day of Events!
We hope that by watching that you, too, can experience the joy, hope, enthusiasm and excitement throughout the entire community. And if you have donated to Isaac's Dream, please know that you had a big part in making Isaac's Dream come true.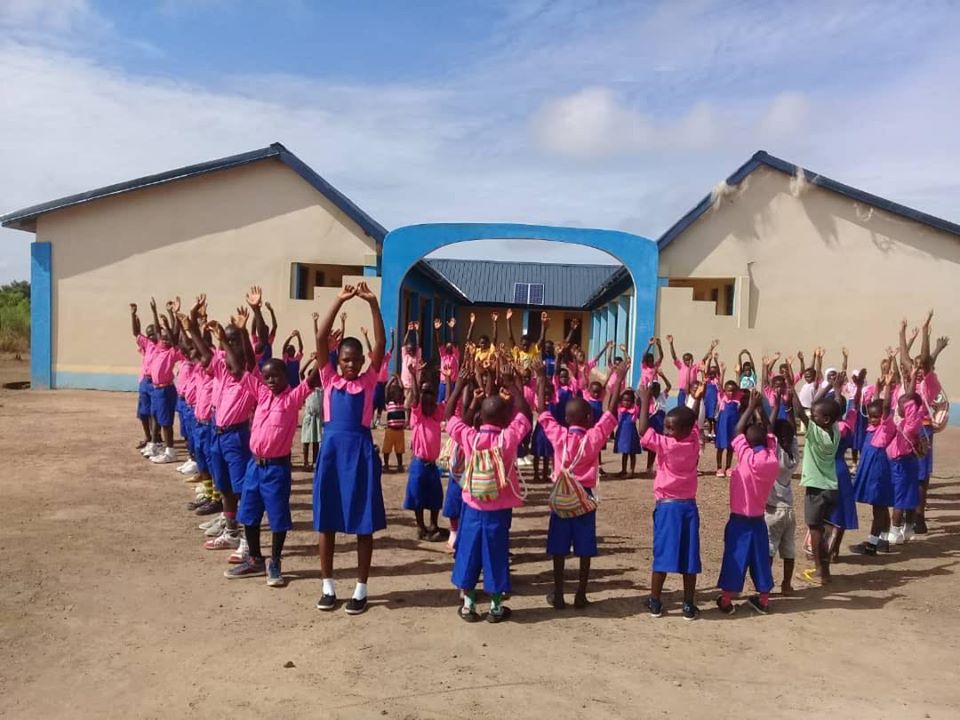 Prosperity Academy in Pictures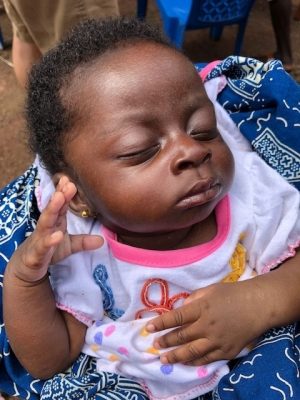 Prosperity - New Life, New Hope
On September 11th, 2018, Prosperity Academy had its first day of school, and a new life was born into the community of Ahiavekope.
Prosperity, a healthy baby girl who is named after the school, represents the future of Isaac's Dream in Ghana and we believe the future holds change, hope, and new beginnings.
We believe in the power of education to help end child slavery. We believe a quality education offers a chance of escaping a life of poverty and hardship. We believe YOU can help Isaac's Dream make a difference.